Blvckmore has become one of the more intriguing producers across the UK Bass scene, having shown the ability to switch styles up time after time, with his previous releases including 'Smoke' a Bassline classic from 2019 featuring SWERVE to his 2020 'Disco Chops' a funky 4×4 disco track using live guitar and bass recordings. While we absolutely love the versatility, it
leaves us never quite knowing what's next to come from this exciting producer.
Blvckmore has released with the likes of @SUPERSIZEUK, Saucy and Second To None Music and now he makes his debut on 3000 Bass with a sumptuous bass track entitled, 'Stop'.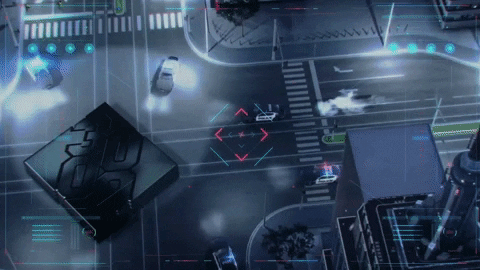 Blvckmore has really upped the levels on this one, taking his production further by carefully arranging every aspect of the sound design, piecing together an intricate bass showcase. With pulsing bass tones and a complex yet effective drum line this weapon would send any dance into a frenzy.
I had a chat to Blvckmore before the release of 'Stop' on 5th March:
Q) Blvckmore! Welcome to The 3000 Network, this is your first track you're releasing on 3000 Bass but also your first release of 2021! You looking forward to this one?
A) I am super excited about getting this one out. Even though I made the tune ages ago, I think it fits with the sound I am going to be pushing for the foreseeable future. 2021 is hopefully going to be a good year for me (it can't be worse than 2020..surely?) and getting this tune out is a brilliant way to get it started. 3000 Bass was the first dance music label I ever religiously listened to. The tune that first got me interested was 'He Who Dares & Chris Gresswell – Acclimation'.
Q) Releasing for any artist at the minute is really strange, with no live shows to play these amazing songs at, how are you overcoming this and finding new ways to promote your music?
A) I am trying to get into the live streaming side of things. I am learning a lot about acoustics at uni that is applicable to producing and I'm hoping to start a series sharing info on that sort of thing + music theory over on my Twitch. I am doing feedback streams which are just a bit of fun really but hopefully someone out there takes something good away from them.
Q) Looking back a little bit, even though 2020 had some many setbacks, what were some of your biggest achievements through the year?
A) Getting a release on Grottingham was a big moment for me last year and having my music supported by AC Slater, Blossom and Sammy Virji on Rinse FM has got to be a highlight. I closed the Nottingham Offmenut records show the day before lockdown was announced in March and took over from Thorpey which was a crazy experience. There were no lights in the venue but the vibes were unreal. Some other high points were a tonne of livestreams which were great fun. The Bubblin
one with Darkzy was sick.
Q) I want to talk a bit about your production, you seem very technical in everything you do, and I always see you playing with different bits of hardware on your Instagram! Is the technical side of production something you're passionate about?
A) Yes. I am super interested in acoustics, electronics and psychoacoustics/what people are subconsciously enjoying when they listen to music and what makes some people love certain sounds and some hate them. I think hardware sounds fantastic but don't use it in my music as much as I should. Learning new skills on hardware and transferring to soft synths is useful though and has taught me a lot, especially with classic remakes like the arp2600 and Tal UX series. Recently, I started building my own synth from scratch but so far I only have a single saw wave oscillator. The end goal somewhere down the line is to have a Blvckmore Reese machine with lots of tuneable saw wave oscillators and filters that have been built from the ground up.
Q) Your releases themselves are very varied and cover a whole range of styles and sounds – how do you decide what you're doing to make next and where do you draw inspiration from?
A) My goal is to experiment with anything that I enjoy listening to. I think most of what I listen to falls into either "mad sound design" or "mad composition". I have a soft spot for Jazz as it is what I studied before I started producing, so people like Koan Sound, Culprate, Snarky Puppy, Tennyson and Noisia are the perfect balance of genius composition and technical sound design for me. More specific to the music I make would be Disclosure, Phlegmatic Dogs, SQWAD, MNNR, Vanucci, Qlank
and Imanu. I also love what SUAT is doing with the livestreams at the moment it has really got me into minimal house.
Q) Talking about your next release, 'Stop', talk to me about how this release came about and how long it's been in the works – and also, why you felt 3000 Bass was the right place for the track.
A) 'Stop' is actually a really old tune! It must be way over a year and a half old by now but it's one of the only old projects I am still really proud of from that time. I wanted to capture an underground, techno vibe but with the drive of a bass house tune and some weird, snappy drums that sound a bit unusual. I wanted the bass line to feel like it was underwater or in a room far away. 3000 Bass was definitely the place for this track. I have been a massive fan of their music from when I first started producing and it just felt right that I should submit this tune there. Recently you guys are releasing all sorts of stuff and I thought this tune would fit that eclectic energy that I want for my sound.
Q) It's been great to catch up with you and I can't wait for the release of 'Stop'. Before you go is there anything you'd like to shoutout or plug?
A) Thanks for having me guys. I would love to plug my twitch that I have started putting al lot of work into recently. Follow me at Twitch.tv/blvckmoreuk for production sessions and feedback streams. I also have to mention my sample pack that I have been working on for over 2 years now… there are samples from a session musician who played for the Gorillaz, over 200 recorded foley/ear candy fx, bass resamples, live drum breaks, drum hits and loads more. It is currently available on my Patreon and I am launching a private discord for twitch subscribers where I will upload unreleased tunes/sample packs and tune feedback. Going to upload the whole pack to bandcamp in the next couple of weeks as well.
Full release 19th March
–
For more from Blvckmore, please go to:
https://soundcloud.com/blvckmore
www.instagram.com/blvckmoreuk
www.facebook.com/Blvckmoreuk
–
3000 Bass t shirts:
www.3000bass.bigcartel.com
For more from 3000 Bass, please go to:
threethousand.co.uk/3000-bass
youtube.com/3000bass
instagram.com/3000bass
facebook.com/3000bass
soundcloud.com/3000bass
Spotify playlist: www.spoti.fi/2CizUCt